International Academy of Sharpening ADEMS
Learn all the intricacies of work, open your own professional sharpening center with ADEMS!
Choose the format that suits you: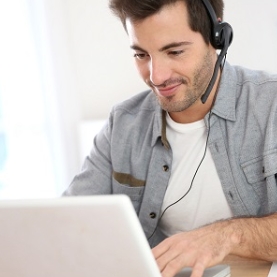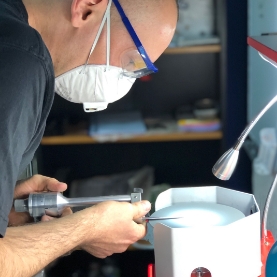 Full-time sharpening training at ADEMS sharpening academy
More details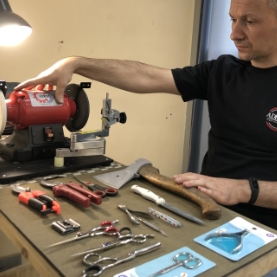 A complete solution based on unique ADEMS WSS equipment - the fastest and most efficient start on sharpening
More details
WHY ADEMS?
We know everything about sharpening!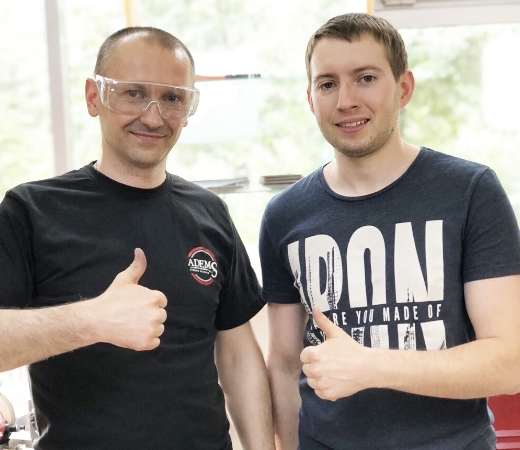 Full-rate transfer of skills and knowledge from the professional masters having more than 10 years of experience in sharpening.
Regardless of the chosen training format we will tell you everything not only about the pros, but also about the pitfalls you can face.
Access to technologies
We constantly improve our technologies, increase productivity and quality of the equipment in accordance with world-leading sharpening solutions. Our partners grow with us!
The largest in Russia complete center ADEMS
Always available more than 200 brands of consumable materials for non-stop and comfortable work of the grinderman. Ready to use kits, polishing materials, grindstones, belts and additional accessories for the machines.
1. VIDEO COURSE FOR REMOTE LEARNING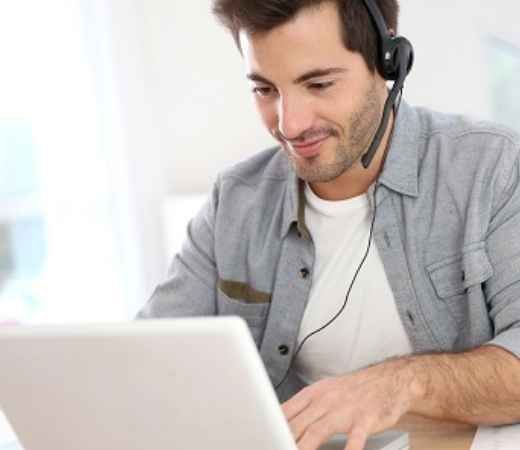 Convenient and remote training format, which does not require the student to be present in the workshop, but at the same time describes the technology and process of working on the ADEMS sharpening machines. This video course has been developed together with the tutor from the ADEMS Training center, and then recorded on a USB-stick. This training format is good for those who already have basic knowledge and skills in metalwork and wish to save money and time on trips and accommodations. In addition, experienced consultants will always be able to decide the issues regarding operation on the ADEMS machines.
2. FULL-TIME SHARPENING COURSE IN THE ADEMS TRAINING CENTER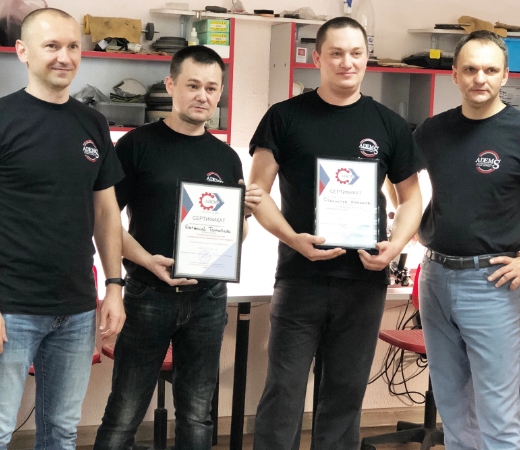 Sharpening of hairdressing and manicure tools is an attractive and highly profitable business, but it is difficult to master its intricacies without the help of professionals. Only few specialists provide such good-quality training, most of them are in Moscow and Saint-Petersburg, with prices appropriate for such cities. The first ADEMS training center for sharpening of manicure and hairdressing tools was opened in Privolzhsky Federal District and successfully operates. We have well-equipped workshops, professional tutors-sharpeners with more than 5 years of service record in the business, and the priceless experience. Visit us and we shall teach you to sharpen and earn money!
3. Training course "Sharpening hairdressing and manicure tools" (Basic course)
A complete list of ADEMS training courses
Course Name
Type of course
Duration
Cost
Sharpening hairdressing and manicure tools
Sharpening a manicure tool
Sharpening a hairdresser's tool
Sharpening a medical, dental and veterinary instrument
Sharpening household tools (household knives and scissors, tailoring scissors, knives and grills of a meat grinder)
Knife sharpening (household, cook, hunting, military, tourist, handmade / jewelry knives, ice drills)
Sharpening garden tools (secateurs, brush cutters, chain saws, axes, lawn mower knives, etc.)
Sharpening of carpentry tools (curly chisels, joiner's knives, knives for planers and jointer planes (manual, electric))
Post-training online support
Online support
2 months
is free
Online consultation after 2 months of training - subscription
Online consultation after 2 months of training - one-time
Online support
1 question
A complete list of ADEMS training courses
E-mail: sales@adems.pro
3. ADEMS WSS – THE FASTEST AND THE MOST EFFICIENT START FOR SHARPENING BUSINESS.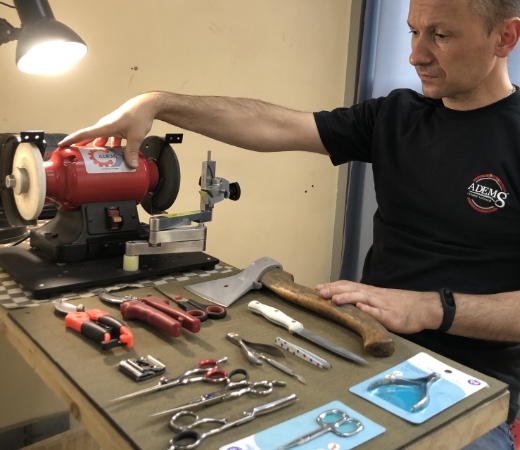 Over many years of work we have revealed the need of the market for a universal solution, which most fully and effectively closes the needs of the sharpener by the types of tool to be processed in a single workspace. The universal ADEMS WSS workstation is an ideal solution for starting the sharpening business. Resolve the issue of investments for years to come – concentrate on your job, development and promotion of your workshop, and we help you with that!